New Cone Beam CT System Available for Order by U.S. Hospitals, Orthopaedic and Sports Medicine Specialists, Other Providers
ROCHESTER, N.Y., Sept. 8 — The CARESTREAM OnSight 3D Extremity System that uses cone beam CT (CBCT) technology to capture weight-bearing and other types of extremity exams has received FDA 510(k) clearance and is available for order in the United States.
This affordable, compact system offers high-quality, lower-dose 3D imaging studies for use by orthopaedic and sports medicine practices, hospitals, imaging centers, urgent care facilities and other healthcare providers.
"Our extremity imaging system can help in treating a host of orthopaedic conditions that affect the biomechanical behavior of the joints such as arthritis, meniscus loss, instability and malalignment syndromes," said Helen Titus, Carestream's Worldwide Marketing Director for Ultrasound & CT Solutions. "This new system offers less radiation than traditional CT systems while delivering excellent image quality."
Orthopaedic imaging is a major focus for Carestream because of the prevalence of musculoskeletal conditions among people of all ages. "Youth and adults often suffer sports-related injuries to their knees, ankles and feet while older adults experience arthritis, joint instability, meniscus loss and other conditions," Titus explains.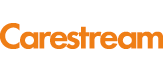 Carestream's new extremity imaging system enables healthcare providers to capture high-quality 3D images and conduct a patient consultation in a single visit—which helps improve productivity and convenience for both specialists and patients. An additional benefit is the ability for patients to view a 3D image that illustrates their condition or injury to help them understand the reason for a treatment or surgical procedure.
This new imaging system will be demonstrated at the American Society for Surgery of the Hand (ASSH) conference that begins on Sept. 29.
About Carestream
Carestream Health is a worldwide provider of medical and dental imaging systems and IT solutions; X-ray imaging systems for non-destructive testing; and advanced materials for the precision films and electronics markets. We are proud to be part of the Onex (TSX: OCX.TO) family of companies since 2007. Onex is one of Canada's largest and most respected corporations.
Our innovative solutions enable our customers' success and help create a better life for people around the world. With operations in 170 countries and more than 800 patents for medical and dental imaging, and information technology, Carestream remains at the forefront of numerous technological advancements in imaging and healthcare IT.
Exceeding our customers' expectations in the markets we serve is our highest priority, and our ability to adapt and partner with customers makes it easy to do business with us. Our customers are the beginning and the end of everything we do. We understand and fulfill their needs in ways that are meaningful to them to help them excel in today's competitive markets.
Today, we are a global market leader in:
Medical Imaging and Healthcare IT

Dental Imaging and Practice Management Solutions

Non-Destructive Testing

Advanced Materials & Contract Manufacturing
Carestream has the radiology and healthcare IT expertise to help medical professionals improve patient care while growing physician satisfaction. We have global sales and service teams, strong product platforms, solid market positions and a trusted brand—and we are committed to helping healthcare professionals control costs while maximizing their radiology investment.
With an employee base passionate about delivering high-quality solutions to our customers, a portfolio of market-leading products and the financial strength to invest in our future, we are poised to build on our past success and continue to innovate and grow.