Grant Complements SPR's Current Fundraising Efforts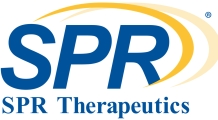 CLEVELAND, OH--(Marketwired - Aug 25, 2015) - SPR® Therapeutics has been awarded a $1.6M grant from the National Institute on Aging, an Institute of the National Institutes of Health (NIH), to advance the clinical research of their non-narcotic pain management system following knee replacement surgery. Approximately 800,000 knee replacements are performed each year in the United States. However according to a recent study, for many patients it remains one of the most painful surgeries from which to recover and patients continue the use of narcotics for an average of 47 days after hospital discharge.
In addition to the many patients who delay surgery due to the fear of post-surgical pain, orthopedic surgeons and their anesthesia colleagues are also seeking a better way to manage their patients' post-surgical pain. The ideal post-surgical pain therapy would also reduce length of stay and advance the migration of these joint replacement surgical procedures into the outpatient setting. SPR Therapeutics' SPRINT™ peripheral nerve stimulation (PNS) System is designed to provide pain relief by stimulating nerves in the leg using a fine wire, or lead, temporarily implanted using a small needle-based introducer. The United States Food and Drug Administration has approved an Investigational Device Exemption to study the safety and effectiveness of SPR's novel PNS system for up to 60 days following knee replacement surgery. Data from this clinical trial will be used to support regulatory clearance and commercialization in the United States. Promising early study results using SPR's platform technology were presented at the Cleveland Clinic Pain Management Symposium earlier this year.
Orthopedic surgeon and joint replacement specialist, Keith Berend, MD, one of the leaders advancing the movement of knee replacement surgery into the outpatient setting said, "we have seen significant advancements in anesthesia and pain control as we have moved the majority of our joint replacement procedures into the outpatient space. However, even our best, most advanced techniques do not eliminate the need for narcotics. Establishing an effective pain management solution that reduces or eliminates the need for opiates following surgery and discharge, particularly during the early rehabilitation phase, is the ultimate goal. We are optimistic that the Sprint System may provide a pivotal link that will enable joint replacement procedures to be performed with little to no reliance on opiates during the peri-operative and recovery period."
This grant award coincides with SPR Therapeutics' recently initiated convertible debt offering and upcoming Series B equity financing planned for 2016. According to SPR Therapeutics' President and CEO, Maria Bennett, "We are very pleased to have received this highly sought after and competitive grant award as further validation of our technology, clinical approach and business plan. The grant award complements our current fundraising efforts and will enhance our ability to continue to assess the impact of our PNS platform in the treatment of acute and chronic pain."
SPR Therapeutics is a medical device company that has developed a proprietary peripheral nerve stimulation platform to address a critical unmet need for non-narcotic, less invasive, reversible, and cost effective treatments for acute, post-operative and chronic pain. The company is sponsoring clinical studies to evaluate this technology in multiple high-potential pain indications. SPR Therapeutics was formed in January 2010 as a portfolio company of NDI Medical, LLC, a hybrid venture and commercialization firm focusing on innovative neurodevice technologies that address significant unmet health conditions. For more information, visit
www.sprtherapeutics.com
. Accredited investors interested in considering an investment in the convertible debt offering should contact Mark Stultz at
mstultz@sprtherapeutics.com
CONTACT INFORMATION
FOR MORE INFORMATION, CONTACT:

mstultz@sprtherapeutics.com

Published at Market Wired